Dental implants continue to be one of the fastest growing segments in dentistry for replacing lost or missing teeth. Implants deliver predictable, dependable results which feel natural, protect the integrity of adjacent teeth, provide a normal bite for the patient, and prevent additional bone loss. DLC offers stock and custom implant abutments. Custom implant abutments are ideal when needing to correct variations in angle, depth, and rotation in the placement of an implant. DLC implant abutments are available in Titanium, Zirconia, and Zirconia with Titanium base. DLC services all major implant brands.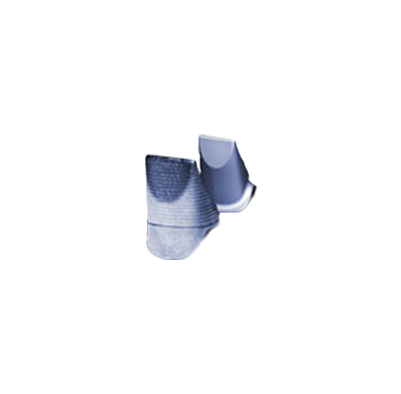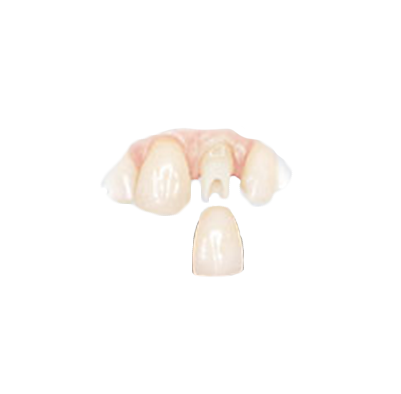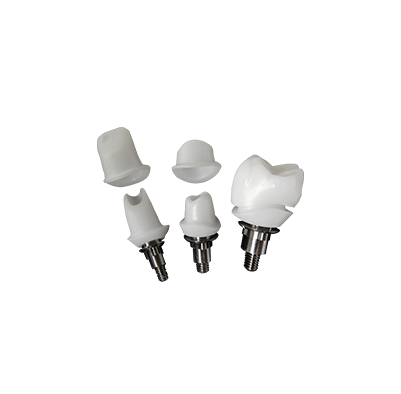 TITANIUM STOCK / CUSTOM ABUTMENT
Composed of a biocompatible titanium alloy, this abutment is used in all anterior and posterior areas of the mouth when strength is of the essence. Gold-shaded titanium is also available to use with all-ceramic crowns to deliver ideal esthetics anywhere in the mouth. Together with Full Solid Zirconia delivers an unparalleled combination.
ZIRCONIA STOCK / CUSTOM ABUTMENT
The All-Zirconia Custom Abutment is composed of biocompatible zirconia producing life-like tooth coloring when needing to address cases with thin soft tissue or where the soft tissue has migrated. Zirconia abutments are ideally used for esthetics in the anterior of the mouth with all-ceramic and zirconia restorations.
HYBRID ZIRCONIA CUSTOM ABUTMENT
Providing the best of both worlds, the Zirconia Titanium-base Custom Abutment delivers superior esthetics along with added strength and a precision fit. They are ideal for use in both the anterior and posterior with all-ceramic, zirconia, and PFM final restorations.